ARSENAL AND LIVERPOOL WANT KARIM BENZEMA
Spanish source Don Balon reports that Premier League side Arsenal and Liverpool are keen on landing Real Madrid man Karim Benzema this summer. The transfer deadline is days away but the sensational report made the rounds that the top English sides can lure the Frenchman away.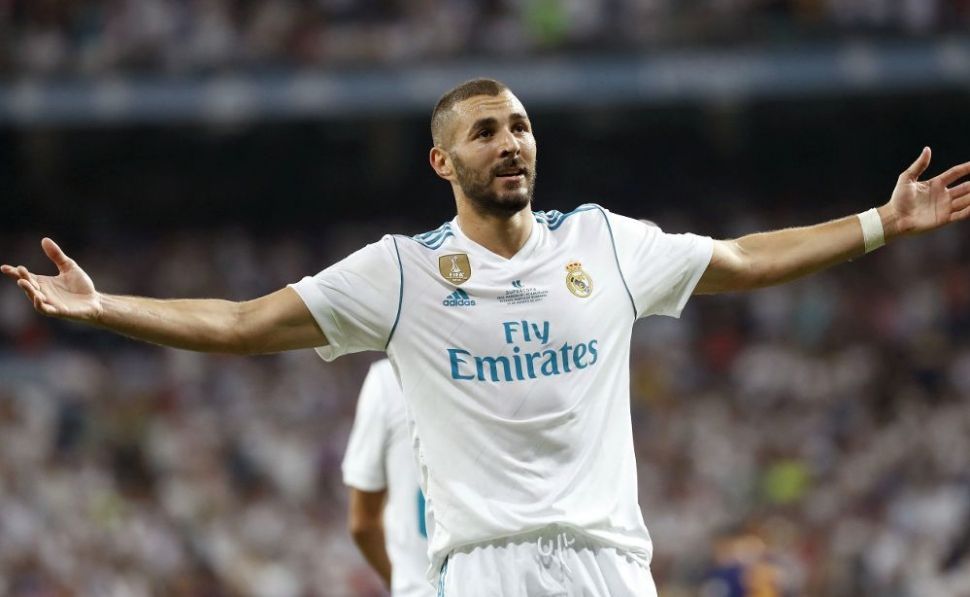 Real Madrid were linked with AS Monaco striker Kylian Mbappe but it seems that PSG has beaten them to it. While Zinedine Zidane publicly insists that he is fine with the current Madrid set-up, the report says the French manager is seeking to lure Paulo Dybala to the Spanish capital from Juventus.
If Dybala exits Juve for Madrid, Benzema could be on his way out to either of Arsenal or Liverpool. Arsenal have Alex Lacazette and Olivier Giroud. There is Danny Welbeck as well but any of Welbeck or Giroud can be sacrificed, especially with Arsene Wenger being a longtime admirer of Benzema.
The 29-year old forward has been quite versatile for Madrid of recent. Benzema contributes to overall team play even though he scores less. He would be a brilliant addition even though the move is unlikely with the acquisition of Laca. With Alexis Sanchez insistent on joining City, Benzema would play a key role at the Emirates.
On the other hand, Liverpool need a striker. Daniel Sturridge is injury prone and Roberto Firmino might not be able to handle all the tasks himself. Philippe Coutinho wants to force a move to Barcelona so Benzema could be another experienced option as the Reds play in the Champions League.
Zidane trusts Benzema so it could all be a long drawn rumour. Benzema and Cristiano Ronaldo play a critical function in that Madrid setup and would be difficult to let go.