BENZEMA JOINS REAL MADRID'S ILLUSTRIOUS 200 CLUB
French forward, Karim Benzema has joined the elite group of players to have breached the 200 goal mark for Real Madrid with his brace against Victoria Plzen on Wednesday night.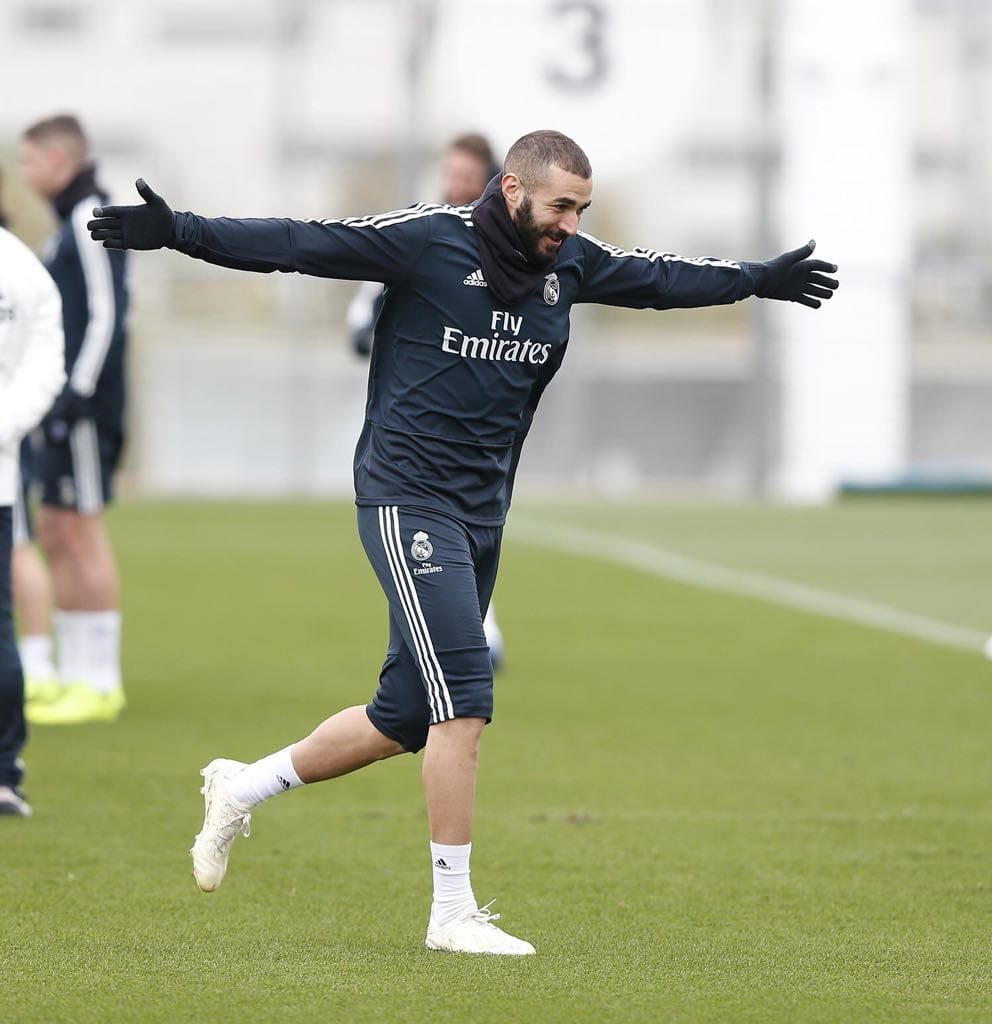 Before his brace against the Champions League minnows on Wednesday night, only six players in Real Madrid's history had scored 200 goals for the Spanish giants. Now we have a seventh!
Despite being largely criticized by fans over the years, Benzema now sits at the same table as big names like FerencPuskas, Alfredo Di Stefano, Hugo Sanchez, Santillana, Raul and Cristiano Ronaldo and nobody can question his right to be there.
The 30 year old needed a whopping 429 games to achieve the 200 goal mark but to be honest, that is not a bad stats for a player who has always played more as a second striker than as a centre forward for Real Madrid. In fact, surviving 10 years at a club like Real Madrid is a phenomenal feat in itself.
His goals per game ratio compares favorably with legendary forward, Raul who scored 323 goals in as many as 741 games. Benzema knows well that he will never be held in the same regard as Raul by Real Madrid supporters but no matter what, when he decides to hang his boots, he can look back on his Real Madrid career, give himself a pat on the back and say, "I gave my all".
"When I go out on the field, I don't just want to score goals", he told a news conference after the match."I want to also create assists, I play football to make history but sometimes people don't understand what I do on the pitch".
Next up for Real Madrid is a trip to underdogs, Celta Vigo on Sunday in La Liga, where Benzema will be hoping to build on his 200 goal success.